Rank On Page 1 for 100 Keywords in 30 Days!
Pay nothing until we get you ranking on page 1 for at least 100 keywords. We aim to succeed within 30 days.
Watch Our Video Below to See How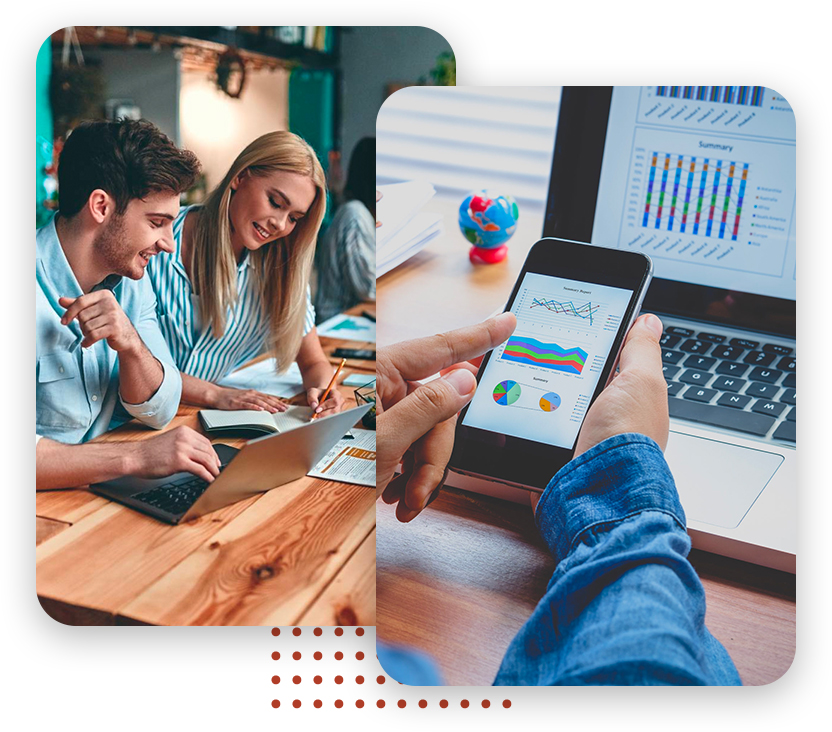 Key Benefits
Why Choose Rank Guarantee
Strong foundation when just starting SEO
Great way to energize an existing strategy
Flat monthly fee
Dedicated account management
Proven track record of happy clients
---
Here's how it works
4 Simple & Easy Steps
Choose Your Keywords
We first work with you to determine the keywords you want to rank for and the lFirst, we work with you to determine the keywords you want to rank for and the locations where you want to rank. We'll use this information to create a list of hundreds of keywords for your business.

Build Your Campaign
We get to work creating custom, optimized landing pages tailored to your unique business. These pages are supercharged for SEO, and we aim to get them ranking on page 1 of Google within 30 days.

Campaign Launch
Once all of your landing pages have been created and approved, we launch your campaign and connect you with analytics to track your performance. Our account managers are always here to answer your questions.

Next Steps
We provide monthly monitoring and maintenance of your campaign to keep your top rankings. We can also start the conversation about additional opportunities for growing your business. We offer a range of online marketing solutions to build out your strategy and achieve your goals.
Faqs
Some Common Questions
What keywords will I be ranking for?

We'll ask you to provide a list of services you'd like to promote and a brief description of your service area (e.g., "20 miles around my location" or "nationwide"). We'll then use that information to create a list of keywords to target. For example, if your services include auto detailing and powder coating and your service area is all neighborhoods within a 5-mile radius of your Dallas, TX shop, your keywords will look like: "auto detailing Dallas" "powder coating Dallas" "auto detailing Lochwood" "powder coating Lochwood", etc.
How many keywords will I be ranking for?

This will depend on the amount of services you want to promote and how large your geographic area is. Our goal is to get you ranking for at least 100 keywords in 30 days.
Am I locked into a contract? Is there a penalty to cancel?

There is no contract! Payments are month to month and you can cancel anytime without penalty.
How many leads will I get?

While we do our best to ensure rankings are on page 1 of Google, we cannot guarantee any amount of leads. Traffic coming from rankings is organic, and no matter how quickly we get you page 1 rankings, organic traffic is still going to be slower to produce leads than paid advertising. (We offer Google Ads services, too!)
What is the pricing structure? What am I paying for?

We charge a flat monthly fee that covers the creation of your SEO content, landing pages, ongoing keyword tracking, hosting, site maintenance, security, and use of our proprietary software.
When will my card be charged?

While we do require you provide your credit card information upfront, you will not be billed until we're able to meet the threshold of 100 rankings on page 1 of Google. At that time we will provide you with our payment plans.
How will I know if I'm ranking?

Once your campaign has launched, we'll send you an invite to view the results in our tracking software. You'll be able to see every keyword we've targeted and your corresponding ranking results. We'll also set up a report to be delivered monthly to the email(s) of your choosing.
Do you offer reseller/white label plans for agencies?

Yes, we work with many digital marketing agencies on fulfilling SEO for their clients. Contact us to discuss how this could work for your agency.
I don't just serve a local area. Can you help me with SEO for a larger area or even nationally?

Yes! Rather than targeting towns or zip codes, we can tailor your SEO strategy to target large cities, states, or other means of reaching a wider audience.
Contact Our Offices
Schedule Your Free Consultation